I've had a few conversations lately with some good friends who said they don't have a basic daily skincare routine. YIKES! When I asked why, it was either out of just not knowing where to start, which products to choose or believing its really not all that necessary. Now without wanting to spark panic in to your tender hearts, here are a few reasons to start taking better care of  your skin today. Without getting too scientific, any Dermatologist will tell you that skin that is not cleansed morning and night will age faster, look duller and develop larger pores. Oh the horror! Being a beauty blogger I naturally love the whole ritual of looking after my skin and find it quite a relaxing thing to do. I'm sitting here typing with vitamin E oil slathered all over my face! If you, on the other hand,really just want to get the whole thing over and done with then here's the absolute bare minimum you should be doing daily, and I mean night and day ladies… night and day! I've selected four of the best, easy use products that will well and truly improve the condition of your skin. Click on the any of pictures to shop for the products. Enjoy!
Cleanse
I love oil cleansers I find they really do the job without drying the skin and are a good makeup remover. I avoid soap and foam cleansers as I find them a bit drying. I recommend doing a double cleanse to really make sure the skin in clean and all makeup is removed.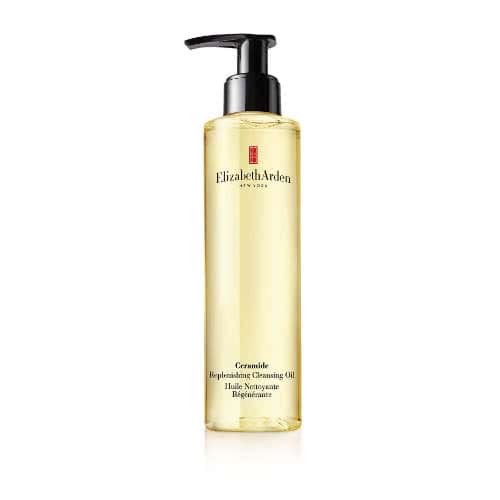 Exfoliate
 Twice a week while you cleanse use a Clarisonic cleansing brush. Not only does it give you a deeper clean but also helps to exfoliate the skin without you having to invest in an additional tube of exfoliator. Its super easy! Pop on some cleansing oil and exfoliate away. Your skin will glow and your moisturiser will be more effective on dewy fresh skin. Don't forget the neck and décolletage, as these areas age quickly and are often an afterthought.

Protect and Moisturise
My Dermatologist raves about this product! The formula hasn't changed since the 1950's, its brilliant for sunburn, cuts, and bruises so it makes the best healing cream.This is a one stop shop product that you simply have to have in your beauty cabinet. For the day time use the Eight Hour Cream with SPF 15 and at night after cleansing again use the The Original Eight Hour Cream. The Original is quite greasy but don't let that put you off. Your skin looses a lot of moisture during sleep so the more you can lock it in the better. Trust me I sleep in the stuff every evening and my skin looks dewy and refreshed & plumped by morning.
---
agegracefully
,
anti ageing
,
antioxidents
,
beauty blogger
,
beauty directory hong kong
,
beauty hong kong
,
Benefits of skincare
,
easy skin care
,
elizabetharden
,
elizabethardeneighthourcream
,
freeradicals
,
hong kong salon
,
vitaminE
---
You might also like
---